Latest News
21.07.2013
Sonny's final Stud session! On the 31st December, Sonny will no longer be available to outside mares.
20.07.2012
A stunning colt from Centennial Appaloosas, "Noah" is set to infuse that traditional Centennial quality and class.
19.07.2013
Preparations are well under way for Nee Nee's long trip home. We look forward to her arrival!
We Use & Recommend: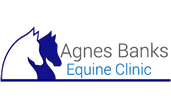 Agnes Banks Equine Clinic
The practice services the Hawkesbury and lower Nepean areas, and accepts surgical and medical referral cases from the surrounding areas. 24 hour emegency service
Saddlemaker Renee Matthews
Supporting young Australian craftswomen, much of our custom show tack is supplied by Matthews Saddlery. Quality is their first requirement!
"Your partner in Equine Nutrition"
At Mitavite we take pride in the fact that we manufacture our horse feed at a dedicated equine only facility. As a further safeguard we strictly monitor raw material quality and integrity and work with "equine only" transport contractors to eliminate the risk of raw material contamination..